Start dreaming and start planning.
Our family knows Vancouver Island and we are sharing all our secrets in our Vancouver Island travel guide with you!
Gretta is originally from the State of Washington and Jay is originally from the Province of Ontario. We met and spent the early part of our lives together in Oregon working for an outdoor rock-climbing and whitewater raft adventure company.
Along with our three kids and our Golden Retriever we are the Traveling Islanders!
We are residents of Vancouver Island and have been exploring this beautiful region of the globe since 2009 and are throughly enjoying discovering Vancouver Island and beyond.
Who can our travel blog help?
We love to share things that we have learned from our travels and inspire others to try some of the same locations or experiences we have.
Whether you live on Vancouver Island, nearby, or will be vacationing here soon, we are confident our travel stories are sure to inspire, give ideas, and enhance your own travel experiences on Vancouver Island and beyond.
What people are saying about Traveling Islanders:
"I wish we had connected with your travel blog before we came out to the Island last summer – I like seeing and hearing about the cool spots to go on your blog rather than trying to wade through the myriad of travel books and advertising brochures. We took advantage of some of your suggestions when we were out for our son's grad – and thoroughly enjoyed our time, thank you!" Patty Williams
What do the Traveling Islanders do?
On our travel blog we share insider tips, local secrets, evaluations of experiences, stories and photos/videos highlighting topics such as:
• Things to see and do
• Where to eat and stay
• Family travels, couple travels, friends travels
• Travel Tips
• How to make the most out of your vacation and travel experiences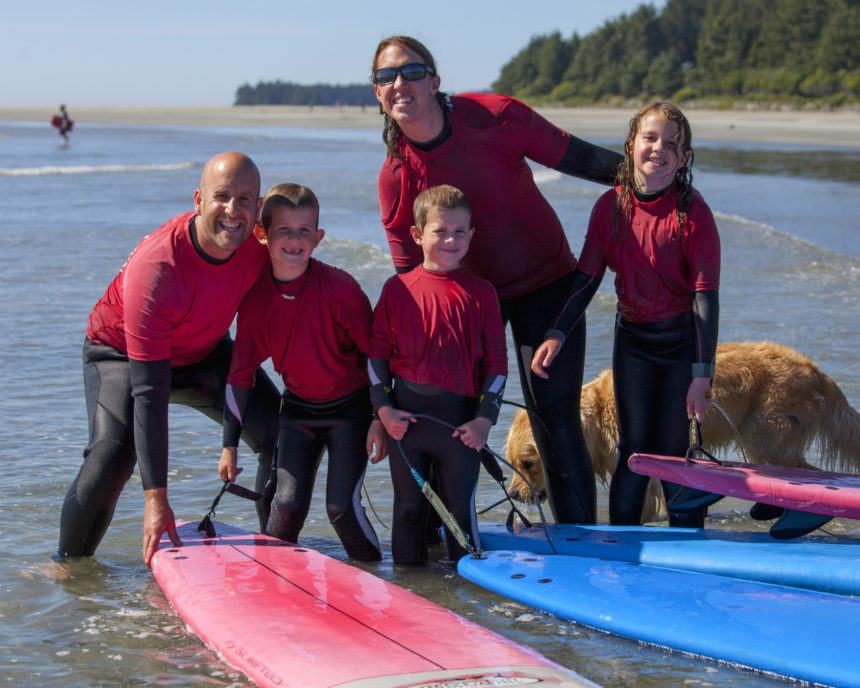 Tofino surf lessons that give you the most amount of time in the water surfing and having fun! Ready to catch your first wave? Let's get you out there surfing today! We have the perfect surfing lesson package.